In case you can't make out the text on the button, it reads: "I'm a source, not a target."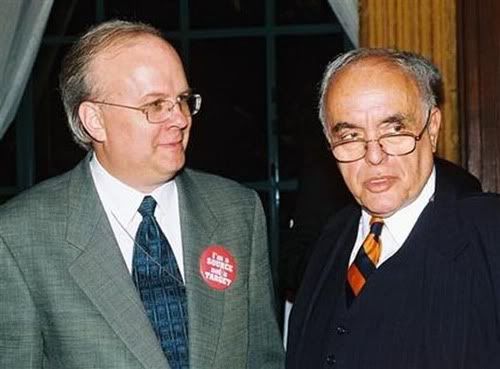 This photo was taken at an anniversary shindig celebrating the 40th year of Novak's column. Actually just a few weeks before Ambassador Wilson's NY Times Op-Ed and then Rove's political-assassination slash assault-with-a-deadly-Novak.

Ahhh, the good old days. Things were oh so much simpler then, were they not, Herr Rove? Top of the world and all that jazz.....